Schedule A Call
Or call today (916) 722-7665
For any swimming pool-related matter, let us know your need.
Our team offers high quality pool construction services
We service the greater Sacramento, CA area our services include new swimming pool construction, remodeling, resurfacing / re-plastering swimming pools, weekly pool maintenance & repairs. 
Over 20,000 Swimming Pools Built Throughout California
If you are located in Sacramento, CA and are in need of a great swimming pool company, you have come to the right place, we are a one stop shop your all your pool construction & service needs we have more than 30 years of combined experience in the pool service field, feel free to call us today for a free estimate (916) 722-7665.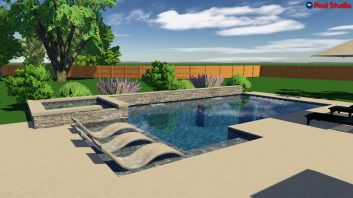 Precision Design
Our design concepts are best in class, we at Sac Pool Pros use the latest in technology to bring the best design concepts to you the swimming pool owner.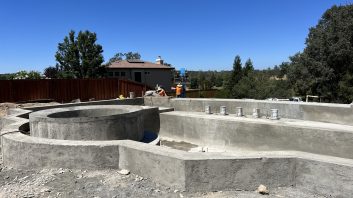 Solid Team of Builders
We do our best to earn your business, a commitment to staying on time and on budget, and the proven expertise to create the ideal backyard for you and your family.
The Perfect Backyard
We are proud to be one of the Sacramento areas #1 pool builders, when we say we have experience building every type of water space you could want, we mean it.
For all your swimming pool needs be it service, repair or construction we are here for you!
At Sac Pool Pros is not only a pool service company, we also build, repair, remodel your swimming pool. We have the best crew in town to take care of your swimming pool needs.
See our custom pools slide show
We are proud to have helped tens of thousands of Sacramento residents transform their backyards, creating a place for exercise, relaxation, and, most importantly, fun for the whole family.
We Think We Are The Best
We think we are the best because you the client said so, Great people work here to develop the best solutions for you. Each member of our team has its own function, and without doubt, makes the best possible way!
From my experience, I would HIGHLY Recommend SacPool Pros. Prior to closing on our home, we had reached out to multiple pool contractors for estimates, unfortunately, we had no luck getting even a returned call. From a referral, I reached out to Dave at SacPools, he was awesome! I appreciated his responsiveness. He took the time to meet with us on our lot to get an understanding of what our "must haves" and to ensure we stay within our budget. Through the whole process, he communicated and provided updates on the progress/next steps, which I value that type of customer service! The crew at SacPool is TOP NOTCH starting from the excavating team to the equipment install guys. They were friendly and would never hesitate to stop to answer any of our questions. I have much respect for owner Dave. He will keep it real (which I prefer), he takes pride in his work and company. He has proven to me that he will go above and beyond to ensure his customers are happy. I appreciate that he has made me feel comfortable to reach out if I have questions, you wouldn't get that level of customer service if you went to a big name pool builder. Overall, we had a fantastic experience with SacPools! Our pool and spa completely exceeded all of our expectations. We could not be more thrilled with the results! Thank you again, Dave and the SacPool Team for making our backyard oasis dream a reality!
Sac Pool Pros did a wonderful job on our pool, it turned out to be better than we even expected. We primarily worked with David during our build as our point of contact- he has been responsive and helpful with any questions that we have had along the way. Our build took about 6 months but we did it over winter so kind of expected that and didn't need it done any sooner. Thanks everyone at sac pool pros,
I had gotten 7 quotes before going with Sac Pool Pros. And they came in as not the lowest, but definitely the one who made me most comfortable with the process! From start to finish, they kept in contact with me! Whether it be Christina at the front desk, Dre with permits, and even Dave the owner! My salesman David drew plans for my backyard that went above what I imagined the backyard to look like! They were very timely, constantly communicating with me, and cleanliness was above what I expected! Let me mention that I was pestering these people with questions EVERY DAY! Hahaha calling the office, blowing up Dave's phone, and not ONCE did I get an attitude, did I get rerouted, or backlash. These people were an absolute blessing to deal with! I had a huge deadline to meet as it was my sons 1st birthday party, and boy oh boy! I was getting stressed out so much but they assured me we will meet the timeline and you'll be enjoying your new backyard! Can't thank you enough Sac Pool Pros!
Latest Articles
We are proud to have helped tens of thousands of Sacramento residents transform their backyards, creating a place for exercise, relaxation, and, most importantly, fun for the whole family.
Here is a project we just finished after 7 weeks in Sacramento, CA it consists of removing the pool decking surrounding the swimming pool, striping the existing pool plaster, removal
Commercial Remodeling Is your commercial pool looking stained or is it starting to crack? Does it appear outdated against your newly renovated exterior? Our team here at Sac Pool Pros
Our Achievements
Whether you are in need of a new pool or spa, complete pool remodel or a water feature added, we are here to serve you. Renovation options include residential and commercial pool resurfacing, changing water line tile, deck resurfacing and equipment installations. Call the professional Sacramento pool builders and spa remodelers at 916-722-7665 today to set up a free in-home consultation or to learn more about the services we provide.