Swimming Pool Construction
We Are Swimming Pool Builders and Swimming Pool Contractors our pool construction process is simple give us a call today!
"We don't build the most swimming pools, we build the best pools!"
Vanishing Edges/ Infinity Edges, Spillways, Whirlpool Spa, Rock Sculptures and Landscaping, Beach Entry and Pool Lighting
We are a full swimming pool service, pool design, pool construction, pool renovation, pool remodeling, pool maintenance and pool repair company.
Sac Pool Pros – OUR mission is to provide every client with an experience of honesty, quality, integrity, excellence, attention to detail, on time scheduling and guaranteed workmanship.
These traits are illustrated throughout every stage within the pool building process. Sac Pool Pros is dedicated to the customer and will always provide the highest performance and expertise in the industry.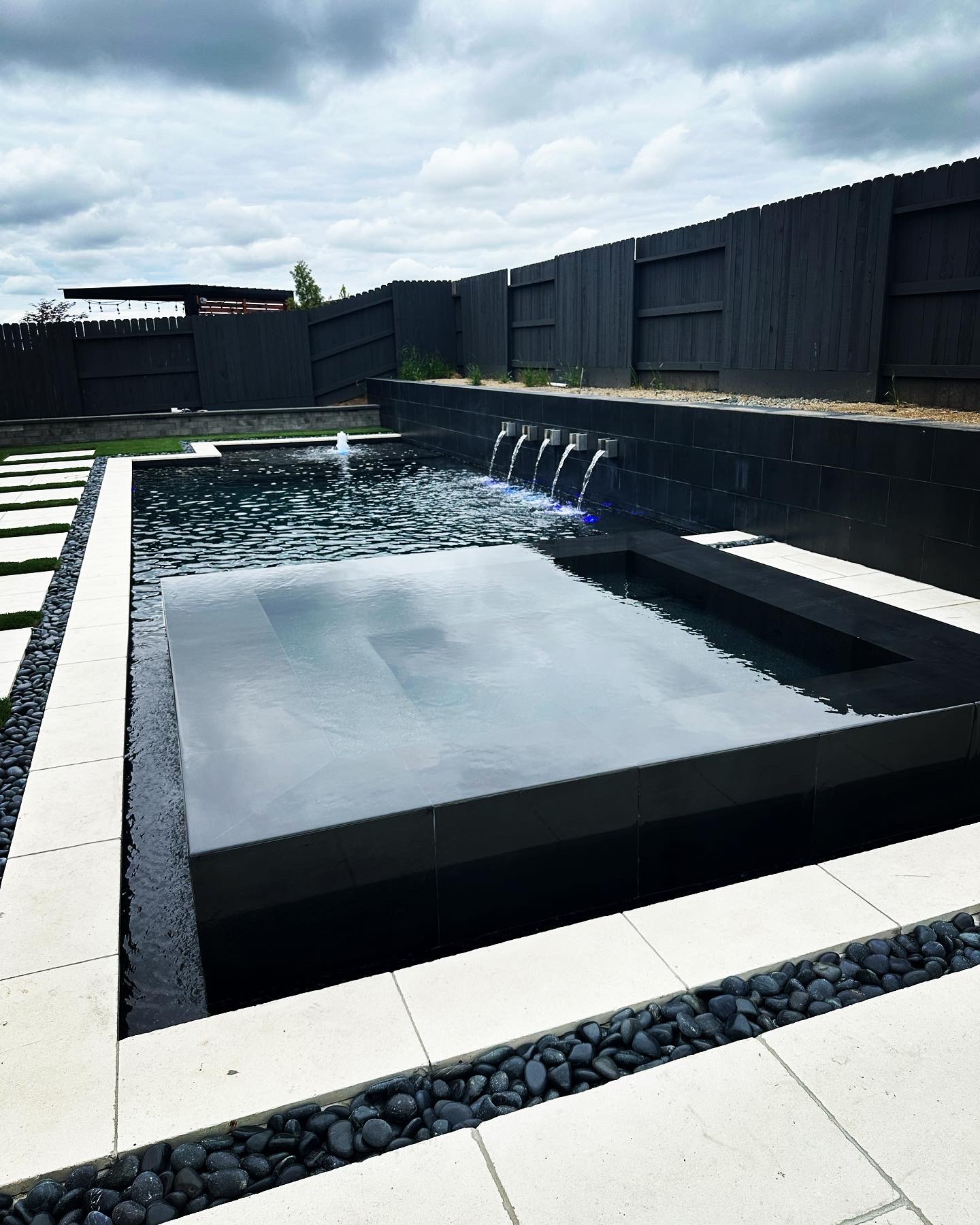 Vanishing Edges/ Infinity Edges
The edge magically slips into the water, making an appealing invitation to your guests.
Spillways
The sound of falling water adds to any relaxing atmosphere. Our designers can simulate effects from a mountain stream to a bubbling trickle.
Custom Spa / Spool
Do you have a tight yard space and can't fit a pool? 
Rock Sculptures
You dream it we can create it! From custom grottos to waterslides surrounded by waterfalls we can do it all! 
Beach Entry
A beach entry is a gradual slope from the pool deck down into the water. It is perfect for cool sunbathing and a nice play area for the kids. Once reserved for the resort and water park, this feature is now available for residential application.
Lighting
A combination of in pool and surround lighting helps you tune in the mood.